J.J. Watt Plays Hockey Too!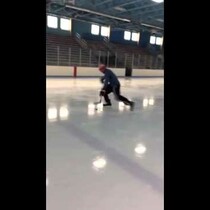 Posted February 12th, 2014 @ 4:45am
J.J. Watt mentioned in Sports Illustrated that he grew up playing hockey, but eventually focused on football.
Here he is showing off some of his moves.
He's just good at everything he does, isn't he? Is it too late to send him to Sochi?
Go Texans!
-Jay