Fiesta Texas Is Getting A Great New Roller Coaster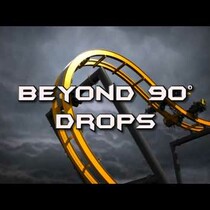 Posted September 4th, 2014 @ 4:20am
This is Batman: The Ride.
It'll be the new coaster coming to Six Flags Fiesta Texas in 2015.
It's considered a 4-D Free-Flying roller coaster. You can see how the seats rotate as the car travels down the track.
It's also the first of it's kind in the world.
I love roller coasters and I can't wait for this.
You going to ride it?
-Jay