3 Year Old Emily Just Hit Me In The Feels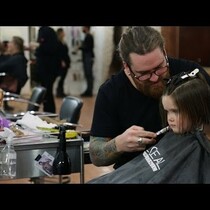 Posted March 6th, 2014 @ 11:17am
Emily James is only 3 years old, and already making a difference.
She just learned about the effects cancer has on kids and she didn't want any kids to be sad, because they have no hair, so she decided to donate hers.
I like how she said, "just cut some off and give it to a kid". What a great video.
To learn more about her, click here.
-Jay