Look who got a kiss at the Houston Rodeo!!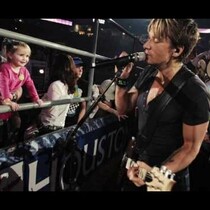 Posted March 19th, 2014 @ 10:31am
While hanging out in the pit during the Houston Rodeo, this adorable little girl stole the heart of someone at the show - Keith Urban! He even gave her a little kiss during his performance.