BRRRRRR!!!! For a great cause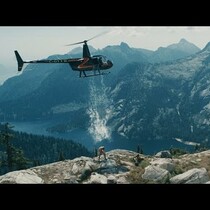 Posted August 18th, 2014 @ 11:20am
Here's one trend that is taking the nation by storm and it's for such a good cause. The ALS ice bucket challenge, is a way to spread awareness of ALS and a way to raise donations. Many people, including various celebrities have participated in this challenge and the trend is still going, full force. Will you participate?
Click for more information about ALS
Talk about taking the ice bucket challenge to the next level!