College cologne now available for the ULTIMATE fan!
17 schools now have their very own fragrances thanks to Masik Collegiate Fragrance! What better way to show your pride on game day than to cover up some sweat with your school's signature scent??!!?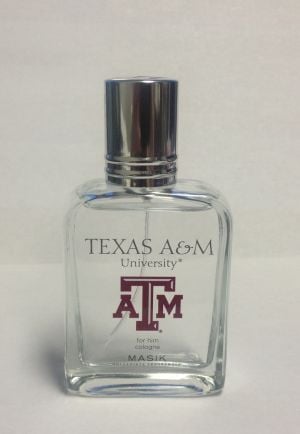 I'm not biased or anything... but they haven't made one for UT yet!!! Just sayin...

SUNNY is the best job in the world, and I should know ... I've been playing all of our favorites here for 25 years! Even though I'm up at 3:30 every weekday morning getting my fitness on with my four dogs, I've managed to stay married and raise five energetic kids … ehem. After my on-air shift 5-11 a.m., I love getting out and helping folks in our great city … serving on the Star of Hope and 100 Club boards, among others. I've tried to stay healthy and energetic by cutting back on coffee and sugar but I constantly fail – HELP! The most important thing I've learned while here at SUNNY, Houstonians - whether native or transplants - are the kindest, smartest, most patient people (sitting in traffic, how could they not be?) who work really hard to be the best they can be! I heart Houston!